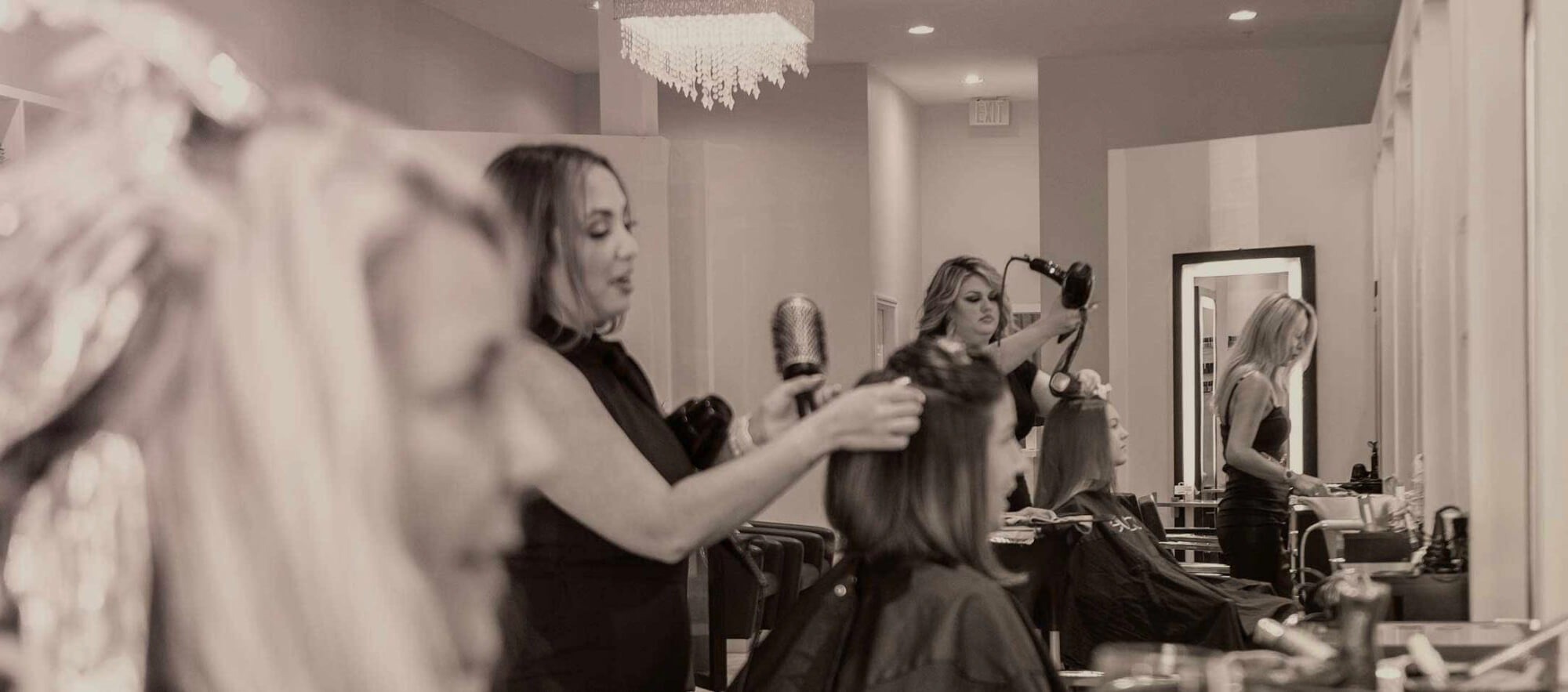 The key to good looks? Continuous education!
Our stylists and salon are always keeping in step with the ever-evolving trends of cuts, styles and colors. We stay on top of these trends through continued education and experience. That's how we remain the best hair salon in Naples, Florida. Luckily, there are many ways our stylists can learn about the latest advances in hair styling. And how our knowledge benefits our clients like you.
Top skills
By taking classes and continuing our education, our stylists are always improving their skills and expertise. Whether we are learning new hair coloring techniques or selecting the most flattering haircut for certain face shapes, our stylists become more talented and make you even happier with the services you receive.
Top hair salon in Naples, Florida
We know there are many salons to choose from. Which is why we continue education and teach our stylists new skills other salons in our area may not have. By training our stylists to install hair extensions in a unique way, we remain the go-to hair salon in Naples, Florida, for those kinds of hair extensions. We want to be the first hair salon you call for any hair styling service.
Trustworthy consults and service
Our clients trust us with one of the most important aspects of their identity: their hair! Clients put a great deal of trust into our salon and our stylists when they come to us for a cut, color or another service. Your trust deserves our state-of-the-art equipment and salon stations as well as our astounding reputation. Continuing education and classes for our stylists boost our skills so we continue to establish and build credibility with you every day.
The best tools and supplies
By attending hair trade shows, we gain important knowledge and exposure to the tools and equipment we need to stay the best hair salon in Naples, Florida. Hair trade shows have the latest and greatest salon equipment like salon trolleys, allowing us to better support our stylists with top-of-the-line supplies. And remain the hair salon in Naples, Florida, you rely on most.
Serving a diverse clientele
By learning about the latest techniques for a variety of different hair textures, we can skillfully serve more clients and expand our capabilities for every client. Keeping up to date on the latest processes available for all hair textures is a big part of those capabilities.
Engaging with clients 24/7
By giving our stylists educational opportunities like marketing and social media classes, they learn how to maintain and build relationships with both existing and potential clientele. We know our social media presence (the salon's and our stylists') is absolutely critical to the success of The Beauty District—the best hair salon in Naples, Florida—and our relationship you!
Selling the best products
We know how valuable it is to have a products specialist come into our salon and teach our stylists more about the products we sell. Providing these educational initiatives helps clients by empowering our stylists to speak more organically and communicate the benefits. After all, as the saying in a vintage hair care TV commercial goes, "If you don't look good, we don't look good!"